Are you looking for office furniture's fastest delivery service in UAE? Have you ever ordered furniture online and had to wait weeks, or even months, for it to arrive? That can be a frustrating experience, especially if you need your new furniture for an upcoming event or just want to enjoy it as soon as possible.
Don't worry! Highmoon Office Furniture offers you our fastest delivery service and guarantees delivery of your order to your doorstep within just 7 days of placing it. That's right – you can have your new furniture in your home and ready to use in just a week.
We understand how important it is to have your furniture delivered quickly, and that's why we've made it a top priority. We work with the best delivery companies to ensure that your order is shipped out as soon as possible and arrives at your home in perfect condition.
From Our Workshop to Your Workspace
While most of our competitors lack clear policies about their shipping and delivery, our shipping options are straightforward and affordable for all orders to any destination within the UAE, GCC and Worldwide. Our professional well-trained installation team will assemble the furniture and ensure a professional fitting-out of your premises.
Top Office Furniture Manufacturer and Supplier in UAE
Chair
Desk
Storage Cabinet
Workstation
Sofas
Accessories
We offer a wide variety of furniture pieces including chairs, desks, storage cabinets, workstations, sofas and office accessories. And the best part? We offer the fastest delivery service within 7 days .
When you shop with Highmoon office furniture you won't have to wait weeks or even months for your furniture to arrive. At Highmoon Office Furniture we understand the importance of receiving your new furniture in a timely manner. That's why we guarantee delivery of your order right to your doorstep within just 7 days of placing it . We prioritize fast delivery to ensure that you can enjoy your new furniture as soon as possible.
GCC/Worldwide Shipping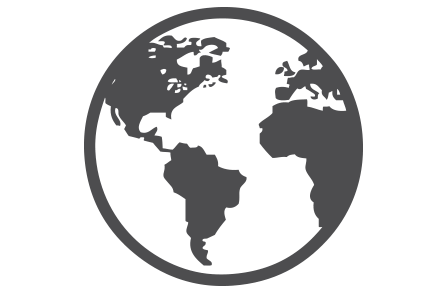 Request a Shipping and Delivery Quote to Your Country
For shipping to GCC or Worldwide, please contact us for a shipping cost quotation. Shipping fees include handling and packing fees as well as postage costs. Handling fees are fixed, whereas transport fees vary according to the total weight of the shipment. We advise you to group your items in one order.
We cannot group two distinct orders placed separately, and shipping fees will apply to each of them. Your package will be dispatched at your own risk, but special care is taken to protect fragile objects. GET A QUOTE
New Fulfillment Center
The new fulfillment center is in the heart of Dubai. highmoon.ae provides a turn-key solution from design and manufacture to delivery and assembly to fit all your needs. With a professional team and reliable delivery fleet, to make sure all furniture is delivered by the highest standards. We start producing and preparing all orders within a few days inside U.A.E. (Dubai, Abu Dhabi, Sharjah, Ras Al-Khaimah, Fujairah, Ajman, Umm Al Quwain)
Quickship to the Following Countries
Please contact us for a complete shipping and delivery guide to GCC.
Saudi Arabia
Oman
Bahrain
Qatar
Kuwait
If you have any questions about our furniture pieces or our delivery service don't hesitate to reach out to our friendly customer service team . We're always here to help and make sure you have a smooth shopping experience with us .